With everyone talking of cryptocurrency, news relating to cryptos and blockchain has become more visible. Eager investors are desperate to know how well cryptos will perform as 2021 draws to a close. The Bitcoin has experienced a meteoric rise in the past few months despite the global pandemic. Experts are hopeful that the crypto will continue to escalate. Now is actually the right time to get your feet wet if you aren't already dabbling in cryptos. So, what does 2022 hold for cryptos?
While Bitcoin's mainstream adoption seems to be well on track, given how companies like Square and PayPal have stepped up, cryptos are likely to become more and more common as a payment mode. The biggest argument against the cryptos had been that it would never emerge as a substitute for fiat currencies. But, things could change soon as 2021 has shown us. With a growing number of businesses accepting cryptos, their value and viability will increase.
Another expert prediction is in favor or the increase in Ethereum's value. As of now, Ethereum ranks second to Bitcoin in terms of market cap. If the current trajectory continues, it has the potency to overtake Bitcoins and emerge as the most valuable crypto in 2022. In short, investors will probably start considering investing in Ethereum instead.
There is a strong belief that more and more countries are going to adopt cryptocurrency as legal. For instance, in September 2021, El Salvador has shown the way by becoming the first nation to adopt BTC as a legal tender. According to Hopner, CEO of BitMEX, more countries are expected to follow suit.
In a major development, central banks are showing an interest in launching their own cryptocurrencies. China has been proactively pushing for its central bank to issue digital currencies. If countries start issuing and controlling cryptos, they can avoid the decentralized and unregulated nature of existing cryptos.
With cryptos becoming more mainstream both companies and individual investors will start including more of these in their portfolios. Financial advisors are now recommending increased crypto allocations. This will ensure that more funds flow into cryptos in the coming year.
Blockchain technology has been helping many production industries to bring transparency to their supply chain, ensuring the quality of their production. The rise in the popularity of crypto trading has been increasing the acceptance of blockchain technology. Traders can use automated trading platforms with AI to make their trading more accurate and fruitful. Take the bit index ai test 2022 version to find the advantages of these trading bots.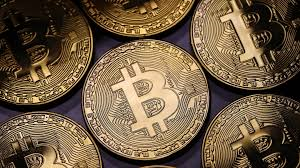 So, these predictions seem to be in favor of a growing popularity of cryptocurrencies in 2022. Thousands of digital assets are likely to compete against one another in the crypto space. Not all will be able to sustain their value. In case the Bitcoin suddenly topples, support for other cryptos will automatically decline. So, one must remain cautious when putting in his money into cryptos. The spectacular rise of the Bitcoin in the last few months has instilled a lot of hope in the hearts of crypto investors. Mainstream adoption may be happening but it is still new and a lot has to be achieved. While cryptos do have the potential to replace or even coexist with fiat currencies, investors cannot know for a fact which coins will survive eventually. At the same time, you can be certain that cryptos will become more valuable and visible in 2022. So, if you want to make hay while the sun shines, what are you waiting for? Ask your financial advisor and add cryptos to your portfolio.